02-28-2019, 11:48 AM (This post was last modified: 02-28-2019, 11:52 AM by tvguy. Edited 1 time in total.)
The graphs tell it all. All the people who complain about bills being too high can now look and see what there bill WILL be.
You can also set your account so that you get an alert ( text or email) is something goes haywire and is using a lot of power.
Anyway with the cold we are experiencing now I can almost guarantee the locals on FB groups will be screaming about the horrible monopoly power company is ripping them off.
If any of you haven't opened an online account with PP&L here's the kind of info you get.
This is  yesterday. Look at how the temperature stayed right near 32 degrees for the whole day. Today is the same or colder and these temps will really make some peoples bills go up.
You can see the spike at 1700 and 1800 (5 o'clock and 6) when my wife was using the electric stove and maybe the dishwasher.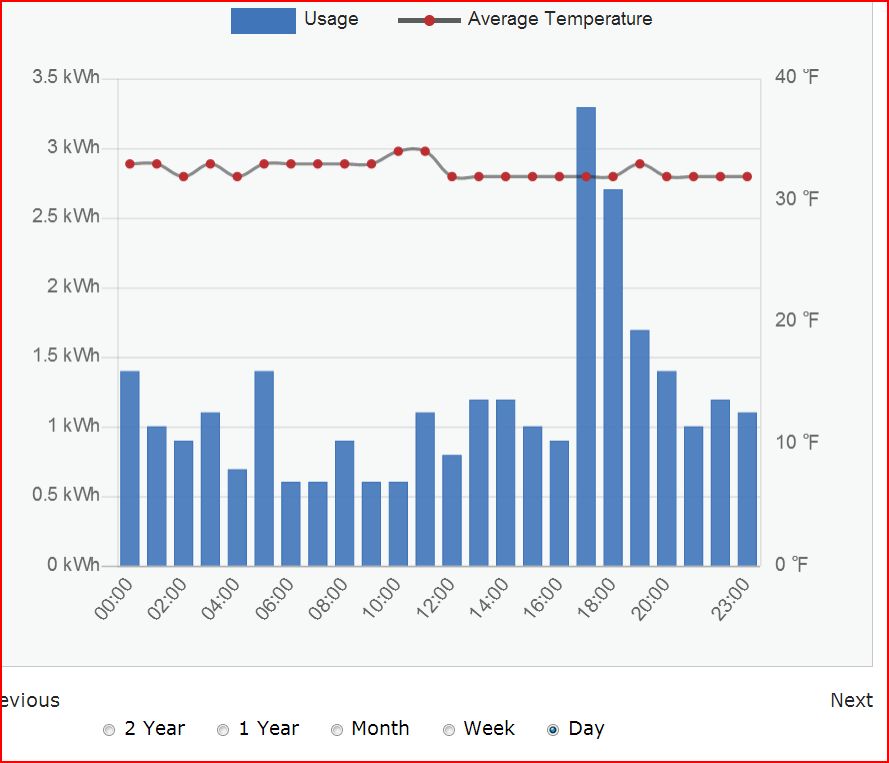 This is my usage for the month of February. Those spikes were the times I was out in my shop with lights on, maybe the air compressor,tools, 55 in TV running through a stereo etc.
It looks bad but it's really not. My bill for that period is only $106.00. Because I have a pellet stove for heat.